Meetings with Masters:


Divorce Real Estate from a Legal & Title Perspective
Meetings with Masters is back!!! Once a month we will gather at Redhill Country Club to learn grow and help in the most common legal challenges in real estate!
There is no charge for these classes, we are hopingthat through being a Strategic Busniess Partner that we can EARN your support and loyalty!
These Classes are approx 1.5 hours in length.
LUNCH: Attendees are welcome and encouaged to stay for lunch after the meeting. Please be advised that Lunch is available but is not included. Since we are at a country club, please be advised that a 20% gratuity included in every check.
Register Now!
When
Thursday February 23, 2017 from 10:30 AM to 12:30 PM PST
Add to Calendar
Where
Red Hill Country Club
8358 Red Hill Country Club Drive
Rancho Cucamonga, CA 91730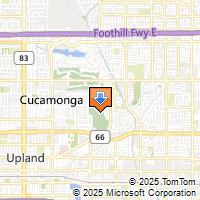 Driving Directions
Contact
Ryan J Orr
Team Title Guy: Ticor Title
909-767-0718